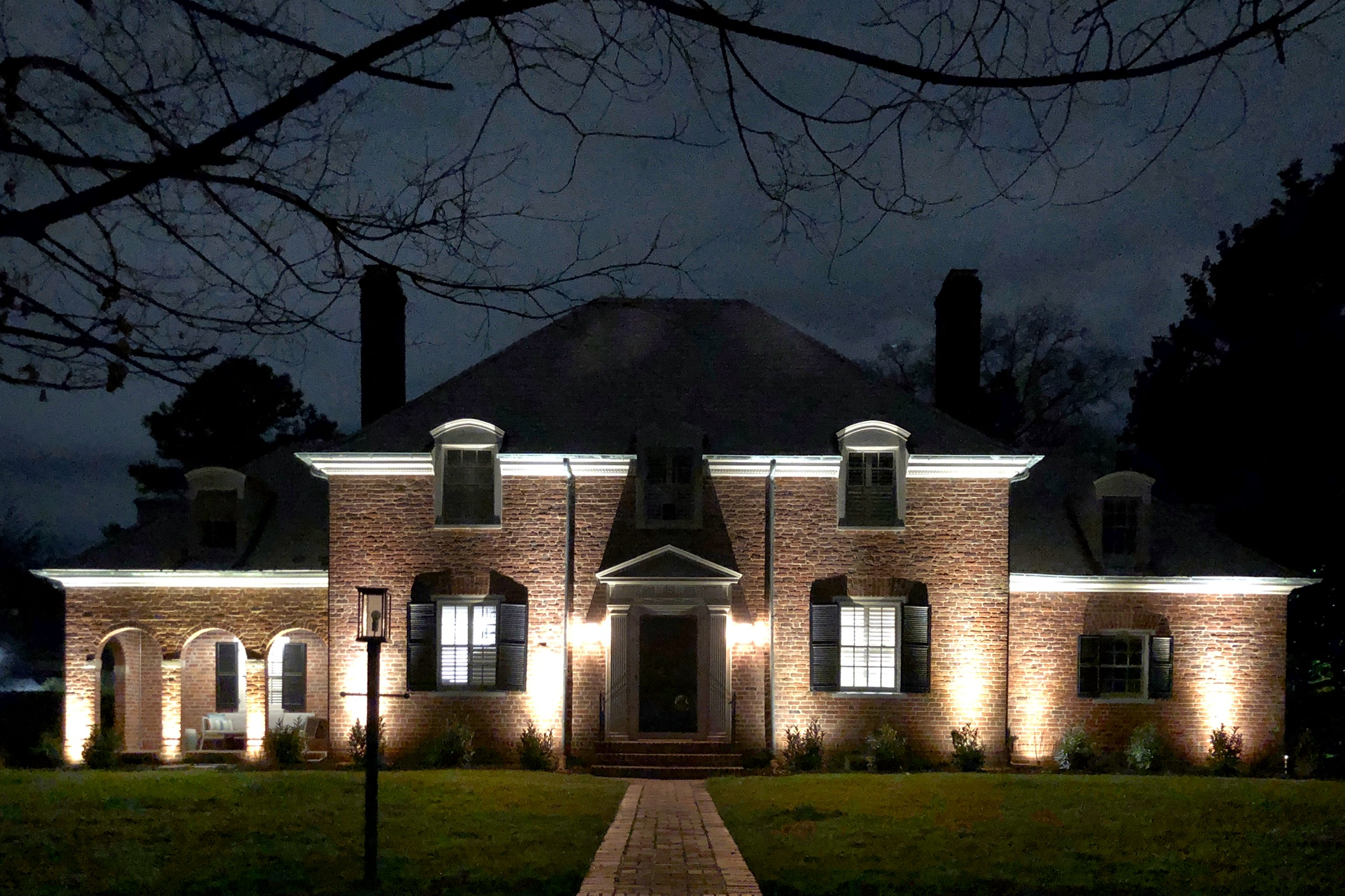 When it comes to choosing a landscape lighting expert, there's a lot to consider. Which company can best fit my budget? What kind of service guarantees do they offer? There's a lot of questions – but fortunately we have the answers! Let's take a look at some important things to consider when choosing an outdoor lighting company.
Know Your Why
Make sure you know know why you want to install an outdoor lighting system. There are so many benefits to consider, but make sure you have them prioritized. Maybe it's time to update your home's curb appeal. Maybe your focus is some pathway or patio lighting for easier mobility. Or maybe you'd like the added security some strategic uplighting provides at night.
Different lighting companies specialize in different types of installations. Just as you would do your research on picking a realtor when finding your next home, you also need to do your research on choosing a landscape lighting experts that knows how to meet your greatest needs. It's vital to understand your top priority for your new system, whatever it may be.
Make Sure They're Legit
As we mentioned, different outdoor lighting companies have different areas of expertise. When doing your research, take a look at other jobs those companies have worked on. Better yet, try and speak with people who've worked with them before.  It's a great way to judge the design skill of a company and see what kind of projects they specialize in. This also helps ensure you're hiring the right company that fits your needs. I mean sure, you could hire the local pool guy to take a look at your hot tub – but should you?
It's equally important to understand the difference between lighting installation and lighting design. Most companies that advertise outdoor lighting installation should be bona fide lighting designers, but some are simply installers. Unless you have a design prepared by a professional designer or architect, they can't always provide the type of design insight you'd get from a lighting design specialist. Landscape lighting needs to be pre-planned to get the kind of results most homeowners hope for.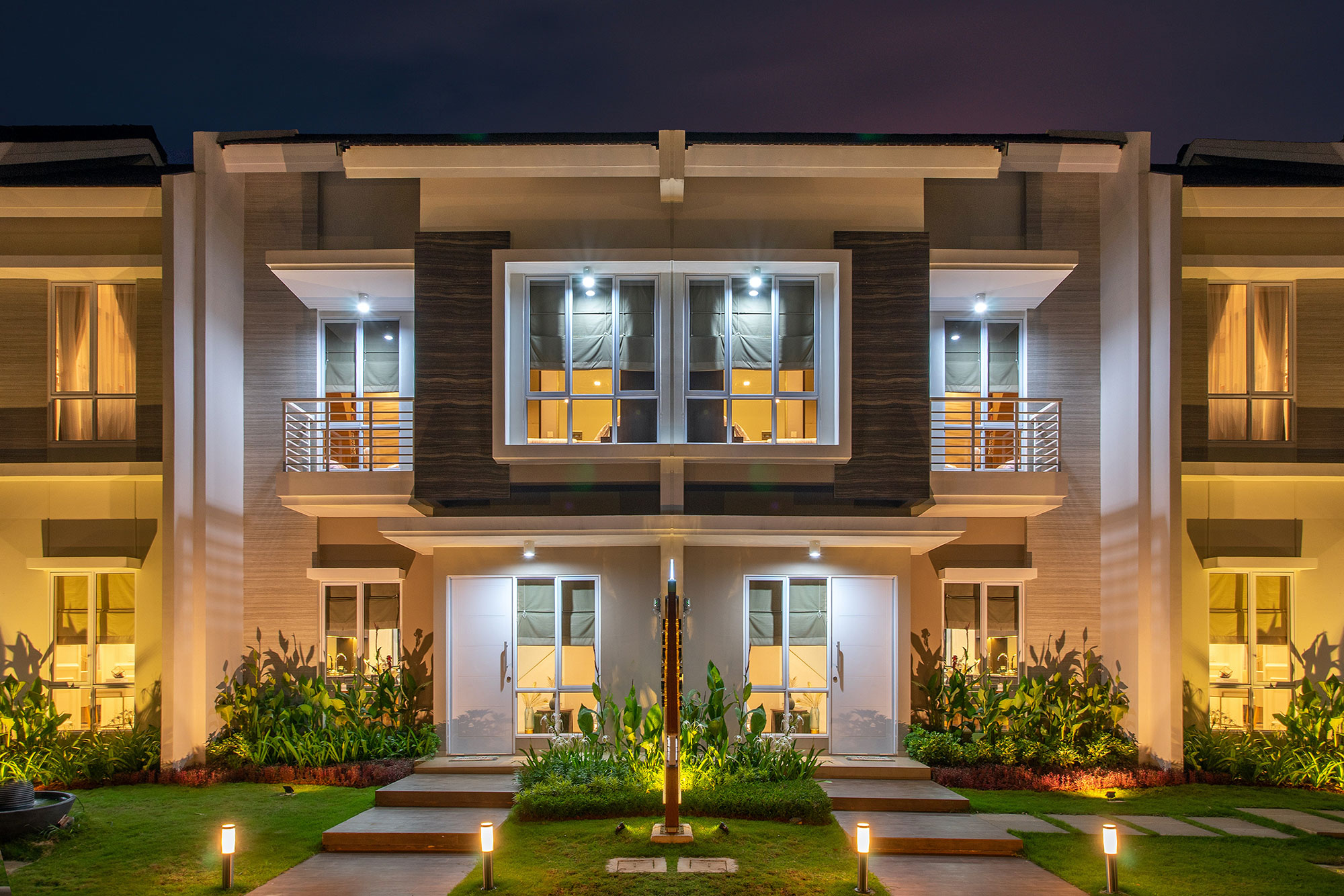 Budget Considerations
It's important to budget for your landscape light project, both in upfront and long-term costs. Company A may provide a more affordable price point than Company B, but that doesn't mean they're of equal quality. If Company A has a track record of shoddy wiring and poor design, then that service might actually cost you more in the long run.
We'd also recommend researching how much they know about the environmental factors of lighting installation. They should be able to provide details on potential light pollution, what kind of lightings goes with certain plants or water features. That kind of experience can prevent "do-overs" or necessary replacements down the line. Remember, budgeting is as much about maximizing your initial investment as it is finding the lowest upfront cost.
Flexibility is Key
Times change, tastes change, trends change. You may love your design at first, but what if you plan an addition for your home? Maybe there's a tree that is impacted by weather and needs to be removed.
The choices made when installing your system can make it easier or much harder to add on to your design in the future. This goes beyond just the placement of the lights, too. How everything is wired and powered plays a massive role, and poorly planned layouts can make additions difficult.
So is Efficiency
Who doesn't want to save money on utilities and reduce their carbon footprint! Energy efficiency is something you should discuss with any company you might work with. Specifically, there's at least two things we suggest you look into:
Generally speaking, outdoor lights use one of two types of bulbs: halogen and LED. Halogen bulbs are normally cheaper initially, but use more energy and have a much shorter lifespan than their LED counterparts (which typically last five years or more). LEDs pay for themselves in replacement costs alone after about three years.
Another way to improve efficiency is using a low-voltage system. Most work today is done with a 12-volt system, but older ones might run up to 120 volts. Aside from energy savings, a lower voltage system is much safer should you accidentally cut a wire while landscaping.
Make sure you know what kind of lighting and system a lighting company uses before you commit to them as a customer. Your wallet will thank you later!
System Maintenance
Maybe the biggest factor to consider in choosing an outdoor lighting company is what kind of system maintenance they offer. Nothing stays perfect forever! The ground shifts, weather comes and goes, maybe a curious critter has a go at one of your spotlights.
When researching, make sure your outdoor lighting company has a warranty for the lights they install. Even better if they offer a service contract that keeps you covered no matter what future problems arise. An inviting outdoor space should be yours to enjoy for many years, so find a company that will see that dream through.
If you're ready to ask questions and see if Livewire is the right fit for your outdoor lighting needs, please contact us! We'll be happy to answer all of your questions talk about how we can work together to make your dream landscape truly shine.
Learn how to bring it all together and create the perfect high-end outdoor lighting system by contacting Livewire or visit our Lighting Control page for further reading.