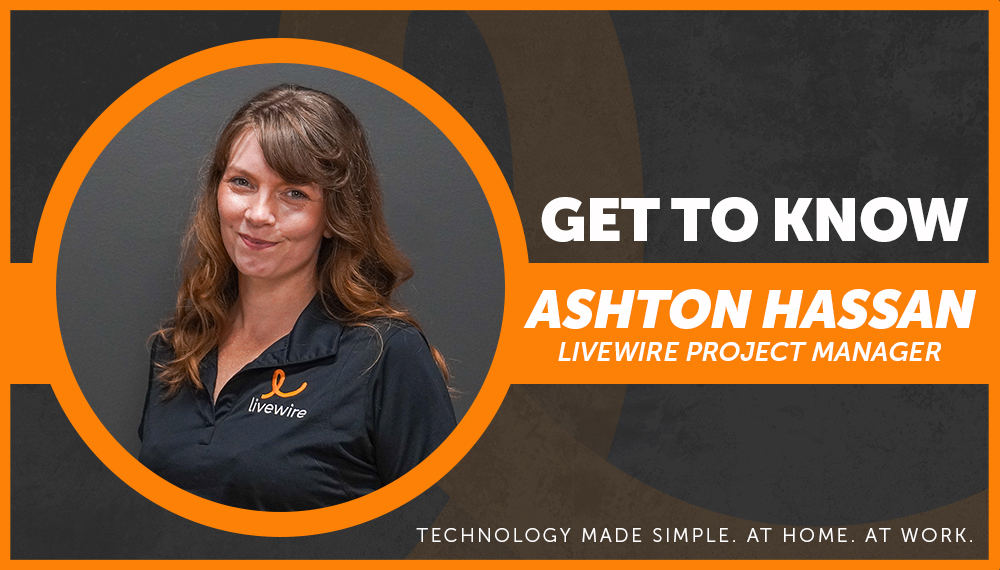 As we celebrate Women's History Month this March, Livewire would like to take the opportunity to recognize some of the incredible women who keep Livewire running. In this spotlight, we get to know one of Livewire's incredible Project Managers, Ashton Hassan:
How long have you been with Livewire?
Just over a year! I started on January 11, 2021.
What do you like best about working for Livewire?
Every day is different. There's always somewhere to go. I love being in the field and not tethered to a desk.
What's one of your favorite memories/jobs/projects from your time here?
My favorite residential job was the Davis Residence out in Orange County. On the commercial side, Greenswell Growers in Goochland has this awesome indoor growing facility. That was a really cool project to be involved with.
Outside of work, what are a couple of things you like to spend time doing?
Disc Golf, Travel, and "Couch Slugging" with my boyfriend and our dogs.
Name your top 3 favorite movies:
Raising Arizona, Life is Beautiful, and Midsommar
What is your favorite Richmond restaurant?
Longoven
What was the first concert you ever attended?
The Monkees (hopefully I'm not showing my age here!)
Who would be your dream dinner guests?
I'd love to sit down with Ruth Bader Ginsberg, Marsha P. Johnson, and Katherine Johnson!