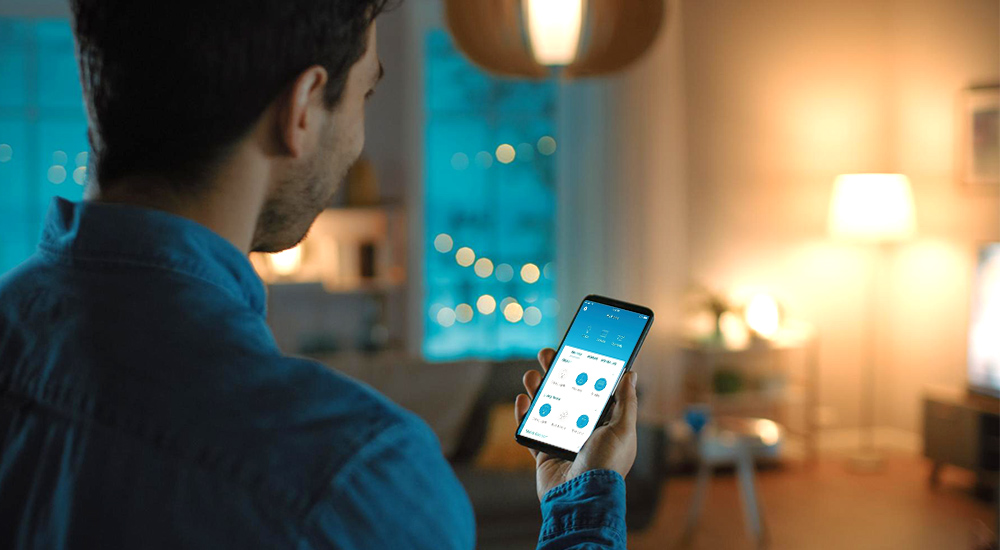 Updating your home automation at all times is a noble idea because it shows that all your system is working at an optimal level. Automating your home with popular home automation devices brings comfort and convenience to your daily life. Let's dive into six smart home essentials that would make your daily life easier:
Install a Doorbell Camera
A doorbell camera is a popular home automation device. Installing a doorbell camera remains one of the wisest decisions you can make in your smart home. Imagine you are alone in the home without knowing that an unexpected guest is at the door.
With a doorbell camera, you will be in total control of your home, you can check if the person at the door is a delivery agent or someone selling a product or service you are not interested in, or a guest you have been expecting to come.
Smart Lighting
You will never go wrong by automating your home with smart lighting. This system saves some energy and also makes your home look even better. With a connected Smartphone or tablet, you can easily adjust the brightness. With a simple touch of a button, you can adjust the settings from pumpkin orange to standard white or vice versa.
Automated Air Purifier
Install automated air purifiers that will allow you to control the quality of air and the heat via infrared waves in your home. Most air purifiers come with remote controls, which you can use to adjust to any settings you really want at every point in time.
Install a Security System
Having a secure and safe security alarm system will guarantee you peace of mind, and deter unwanted guests from breaking into your home. Every night you can go to bed, knowing that you won't wake up seeing an unauthorized person in your home. Install CCTV, security alarms, and access control systems. Connect them to your Smartphone or tablet, so that you can be alerted if someone comes near your smart home.
Fire and Smoke Detector
Fire alarms communicate to you and emergency centers for help if there is a fire outburst in your smart home, while smoke detectors alert you if they sense smoke. So the job of a smoke detector is to screen for smoke. If you have fire and smoke detectors in your home, there are chances you will get all the inmates of your home unhurt in cases of fire and smoke outbursts.
Smoke detectors have three types of sensors namely photoelectric, dual, and ionization. Smoke detectors act more like conventional smoke detectors, by sounding alarms whenever fire or smoke is detected. They will also notify you if there is an issue with the sensors or if its battery gets low.
Automated Temperature Control
Installing temperature control solutions in your home will help you to adjust the thermostat to your specific tastes. However, the real beauty of automated temperature control is the ability to make adjustments from anywhere. Even if you are far from home!
These smart home essentials are just a handful of the technology systems that you can take advantage of. Feel free to seek help from expert contractors so that they can install suitable systems that will take care of your needs.
What Are You Waiting For?
Some of the areas we serve include:
| | | | | |
| --- | --- | --- | --- | --- |
| Richmond | Henrico | Short Pump | New Kent | Spotsylvania |
| Chesterfield | Ashland | Tuckahoe | Williamsburg | Thornburg |
| Midlothian | Glen Allen | Petersburg | Hopewell | Caroline |
| Powhatan | Atlee | Colonial Heights | Goochland | Fredericksburg |
| Mechanicsville | Hanover | Charles City | Charlottesville | Cumberland |
Livewire serves customers all throughout Central Virginia. If you don't see your city or town listed here, please contact us to find out if we can accommodate your needs.