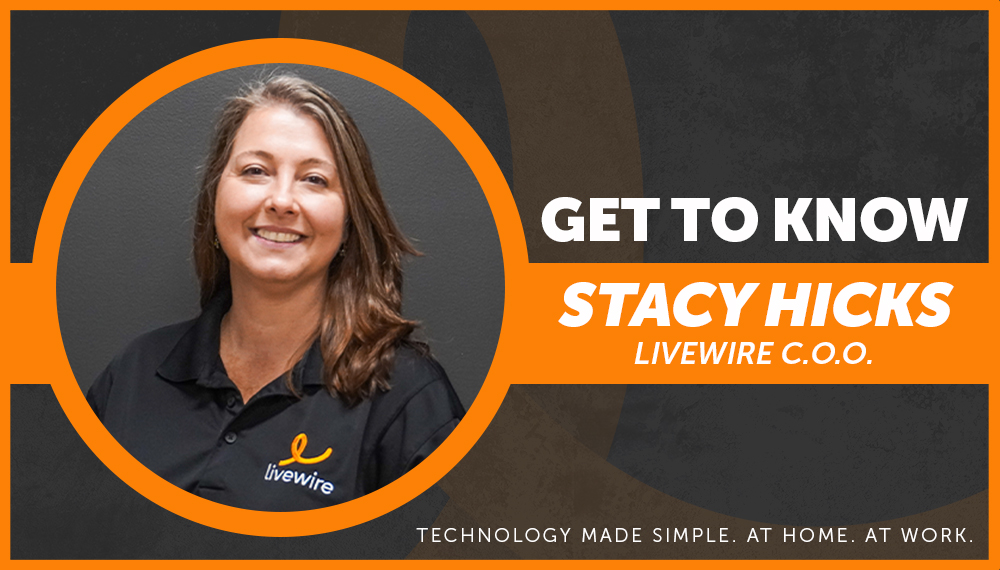 As we celebrate Women's History Month this March, Livewire would like to take the opportunity to recognize some of the incredible women who keep Livewire running. In this spotlight, we get to know Livewire COO Stacy Hicks.
How long have you been with Livewire?
I joined the Livewire team in October of 2015 so going on 7 years now.
What do you like best about working for Livewire?
This one's easy, the people! Livewire has the best people to work with and around.
What's one of your favorite memories/jobs/projects from your time here?
I've always enjoyed being involved with the Carter's Grove project for Kirby Perkins Construction in Williamsburg. Our first project for them, the Carriage House, started just as I began as the Accounting Office Manager with Livewire so I was able to work closely with Dave Saunders and Kerry Collins early on when Henry was still helping them with the design stages and the project was taking shape. I love colonial Williamsburg and found the scope interesting and fun. As the project grew to include additional buildings on the property, change orders and design revisions, more in-depth accounting techniques, new contacts and additional scopes of work, my affection for this project has grown as well.
Outside of work, what are a couple of things you like to spend time doing?
I like to spend time with my family. When the weather is nice, I enjoy attending festivals and visiting wineries.
Name your top 3 favorite movies:
Let's go with Wizard of Oz, Signs, and Forest Gump.
What is your favorite Richmond restaurant?
Lunch/Supper
What was the first concert you ever attended?
I went to so many concerts when I was growing up! I know this should be a big deal but I don't remember what the first concert was, I was pretty young.
Who would be your dream dinner guest?
If we're talking about anyone, living or not, it would be my Mother. She passed away in 2005 and she's the woman I admire most. I would give up any luxury to spend even a few moments of time basking in her presence again.