When you have a business, you want to protect the investments you've made in your property while also keeping your staff safe. This protection often comes in the form of a commercial security system. However, if you're like many business owners, you've probably experienced problems with your current system. Either that or you're wary at just the thought of having one.
Whether you've never had a security system, you're inheriting an old system at your building, you recently had a break-in at your property, or you had a bad experience with your system, we understand the potential problems with security systems for businesses.
What we have is a better understanding of how to find solutions to those problems. This means you can have peace of mind that you're getting the protection you need. Keep reading to learn about six common problems with business security systems and how you can overcome them.
Low-Quality Video Surveillance Footage & Alerts
One of the primary reasons you probably want a commercial security system is to have video surveillance footage and alerts. No matter the type of business, keeping eyes on your property can give you peace of mind.
However, when you're dealing with low-quality video surveillance footage and alerts, it can make your peace of mind disappear. Get a security system that uses modern commercial security technology! No more deciphering grainy footage and putting up with missed alerts.
At Livewire, our security cameras offer:
High-Resolution Footage: Clearly see what is recorded on your cameras.
Facial Recognition Technology: Determine who is present on your screen.
Mobile Alerts: Stay up to date no matter where you are.
And More!
Unauthorized Property Access
You want your property to be secure at all times. This means making sure that only those who are authorized to be on your property or in certain areas of your building are present at any given time. Unfortunately, if you don't have a commercial security system installed it's a worry you'll continue to contend with.
We offer several property access protection options that provide you with:
Alarm System: A business alarm system that can be set up for your entire property or for specific areas where valuable or privileged information is stored.
Access Control: Access control monitors doors and entryways that let you keep track of who comes and goes on your premises.
Commercial Intrusion Detection: Commercial intrusion detection incorporates sensors at points of entry on the property such as doors, windows, and hallways. If someone triggers the sensor while the system is armed, it will sound an alert and notify the authorities.
Staff Tracking: Another perk to this form of surveillance is that you can see what your staff members are doing when you're not there. If they're arriving on time, leaving early, or going to parts of the building that they shouldn't have access to, you'll know.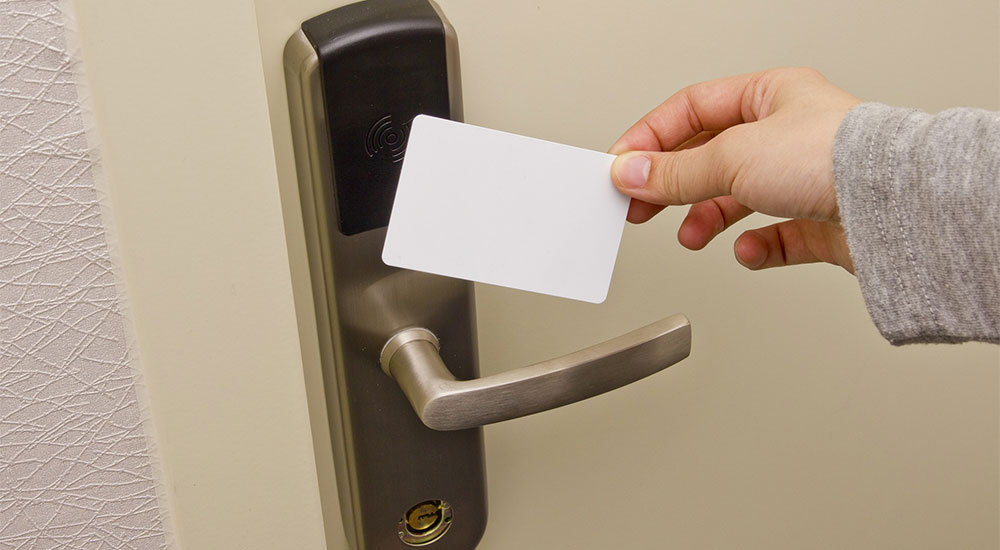 False Alarms
One common problem with commercial security systems for businesses is false alarms. It happens far too often and can lead to frustrated staff, expensive fees, and the desire to do away with your security system altogether.
At Livewire, one of our main focuses is on false alarm reduction. In our research, we've found that this occurs most often due to user error.
To keep this from happening as much, we use a mixture of technology and training.
Technology: Our technology options include things such as smart lock installation and access to the control system with a fob so you can turn your alarm off before you even enter the building.
Training: We also provide in-depth training to anyone who will have access to the system. During training, you receive an app that you can use to alarm and disarm the system as well. This feature runs through Alarm.com, which is the largest and most trusted security platform on the planet.
Disconnected or Cut Landline
Since security systems are often based on having access to a landline, if yours is purposefully cut by someone intending to harm your business, cut on accident, or disconnected due to weather conditions, your business is at risk.
Thankfully, when you get a commercial security system through Livewire, your system will remain fully operational if the landline is no longer available.
How does this happen? Your backup battery will kick in upon disconnection or a cut landline. This backup battery can last for 48 hours up to weeks or even months, depending on your system.
When this happens, you will get a notification on your app that you've lost power. You will also be notified of those areas around you that have lost power to their systems, if applicable.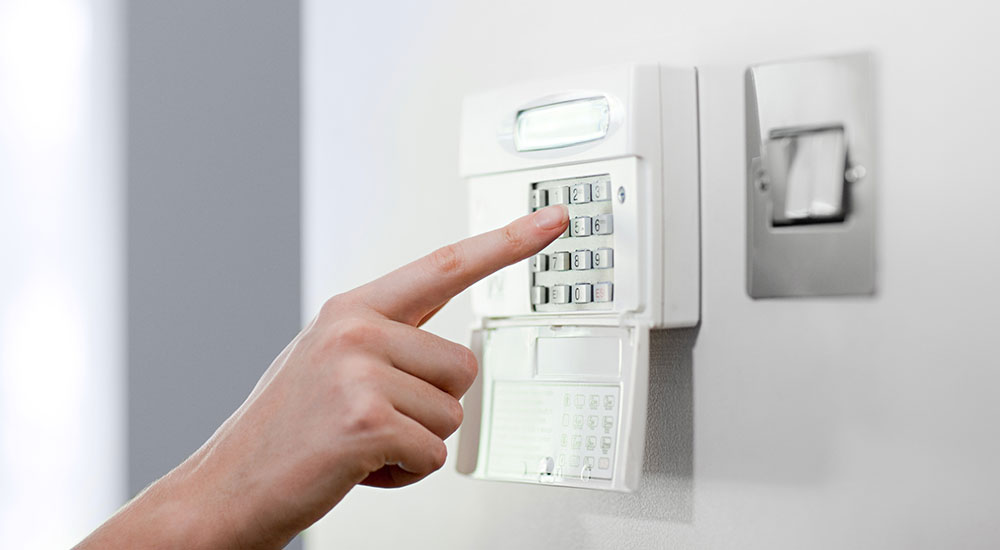 Forgetting to Arm The Building
Another common problem with commercial security systems for businesses is simply forgetting to arm the building. As you're coming and going, it can be easy to do, but when this happens, your building is at risk.
We have systems in place that allow you to remotely monitor your building by arming and disarming your security system through any web-enabled device such as your laptop, smartphone, etc.
Beyond just arming your security system, we also have plans that allow you to have local and remote access to your thermostats, lights, doors, systems, image alerts, lock controls, single video doorbells, and more.
Expensive Upfront Costs
Finally, expensive upfront costs are often a deterrent for business owners. You might not have the upfront capital or have the desire to spend that money on a commercial security system.
Either way, at Livewire, we offer solutions where you can capitalize on the expense of your security system or fund it as an operating expense where you make monthly payments. This option requires $0 upfront.
It's a financially sound decision to protect the physical assets of your business, but you don't have to worry about expensive upfront costs if that doesn't fit your budget.
Say Goodbye To Problems With Your Business Security System
While you know that it's essential to be proactive and financially sound to protect the physical assets of your business, you might be struggling with your current system or the thought of getting a new system due to existing or potential problems.
Many innovative technological advancements allow you to experience the safety and peace of mind associated with having a business security system without the common problems that can hinder your confidence in it.
At Livewire, we would love the opportunity to learn more about your commercial security needs and work with you to find a solution that will meet and exceed them. Book your appointment to take the next step in setting up your problem-free business security system.