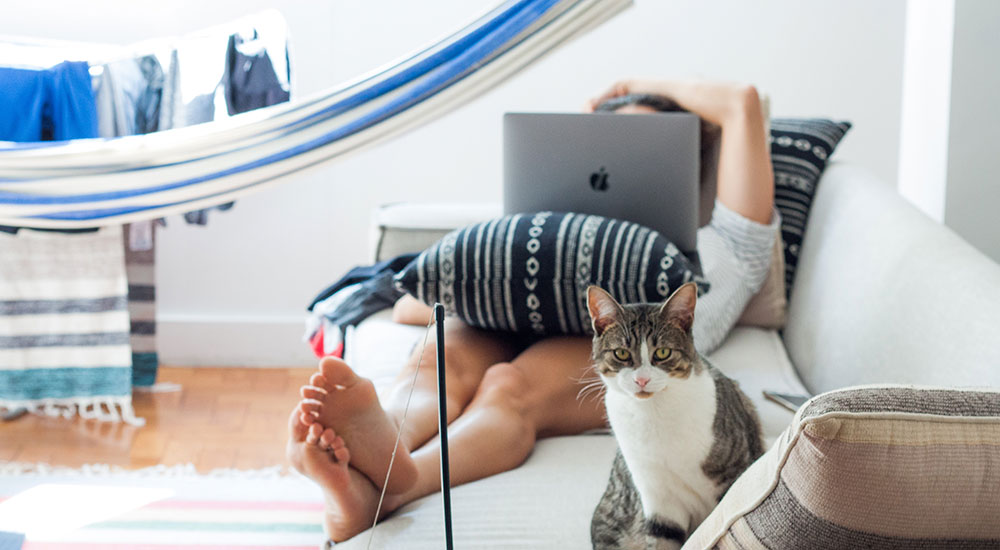 Everyone wants a happy home but how exactly can you get one? Decor and lifestyle trends are an effective way to achieve peace of mind in your space. Hygge is a Danish living principle turned popular trend that emphasizes living in the moment and values contentment with one's current state. According to the trend, coziness is the best way to live.
Home technology integration services are a great way to make your space more cozy and serene. Use this guide for the best tips and tricks to consider when combining hygge and home automation.
1. Big Night In
If movie marathons and binging TV shows are your things, you can't go wrong with installing a home theater. Avoid the drama life can bring by having a big night in and stick to your hygge principles of rest and relaxation.
Keep things even more stressless by furnishing your new space with sofas online from a company that provides hassle-free delivery. Make sure to also have plenty of comfortable throws and pillows close by. Then, all that's left to do is cook some popcorn and succumb to your new cozy escape.
2. Create A Mood
Lighting is an awesome way to incorporate hygge. The ambiance creates an atmosphere for any occasion. People tend to gather in areas like the kitchen, bedrooms, and living rooms. Ensure that comfort and good vibes are at the forefront of your decor in these places.
Make your abode even more accessible with custom lighting control. Change the lighting in your home with the click of a button. Get the convenience and efficiency you need without compromising any of the atmospheres.
3. Secure Your Space
Hygge your life and family by having peace of mind and contentment go hand in hand. If you've always considered getting a security system, now is the time to act. With roughly 2.5 billion burglaries a year, it's no wonder why some people have trouble finding relaxation in their lives.
Although more than half of these break-ins occur during the day, concerns are still rampant at any time. Sleep soundly at night or feel safe while away with services that secure your home.
4. Uncomplicate Life
Let's face it,  life can get pretty complicated. Simplify your space by keeping things tech-savvy with smart home automation. Simplicity is a major principle in hygge, so make sure day-to-day tasks are as easy as possible.
Smart homes allow for video surveillance, notifications, indoor temperature adjustments, and even window treatment controls, to name a few. Have everything your space could possibly need in one, handy place.
5. Come Together
Have you ever gotten through half of a show only to be rebooted back to the beginning after you were able to get back to it? Talk about pain. Don't let your calm be disturbed with distributed home audio and video services. Manage all of your devices from one simple place to keep the entertainment running smoothly.
It's one thing to revel in your own, cozy alone time but it's a whole other to open this time up to the entire family. Tap into another hygge principle – companionship. See what everyone's up to by sharing devices through distributed AV and keep up to date with the different kinds of music, T.V. shows, and movies your home is currently vibing to. Who knows, you might just learn something new!