If you're in the market for a 4K Ultra High Definition TV, you may have run across references to "HDCP 2.2." Devices that support HDCP 2.2 are more likely to be compatible with current and future 4K content, so it's worth taking a few minutes to understand it.
HDCP stands for High-bandwidth Digital Content Protection, a copy prevention technology that comes standard on HDMI connections. Version 2.2 is designed specifically to prevent illegal copying of 4K Ultra HD content. Like earlier versions, HDCP 2.2 creates a secure connection between a source and display via a "digital handshake."
Some of the earliest 4K TVs from 2013 lacked support for HDCP 2.2. Worse, they couldn't be upgraded because HDCP 2.2 requires a hardware update — it's not fixable with a firmware update.
Now, 4K TVs are the norm, and 4K source components like Ultra HD Blu-ray players and 4K media players have really taken off, too. As you shop for 4K devices, be sure to look for products that support HDCP 2.2 copy protection. It's a great way to save yourself some disappointment and frustration.
The HDCP 2.2 issue doesn't just apply to Ultra High Definition TVs and video sources – it affects any other components in the signal chain. If you run your HDMI connection through a home theater receiver or sound bar, it'll need to be HDCP 2.2 compliant, as well. Any device in the chain that prevents the HDCP digital handshake from happening will prevent you from seeing a 4K image.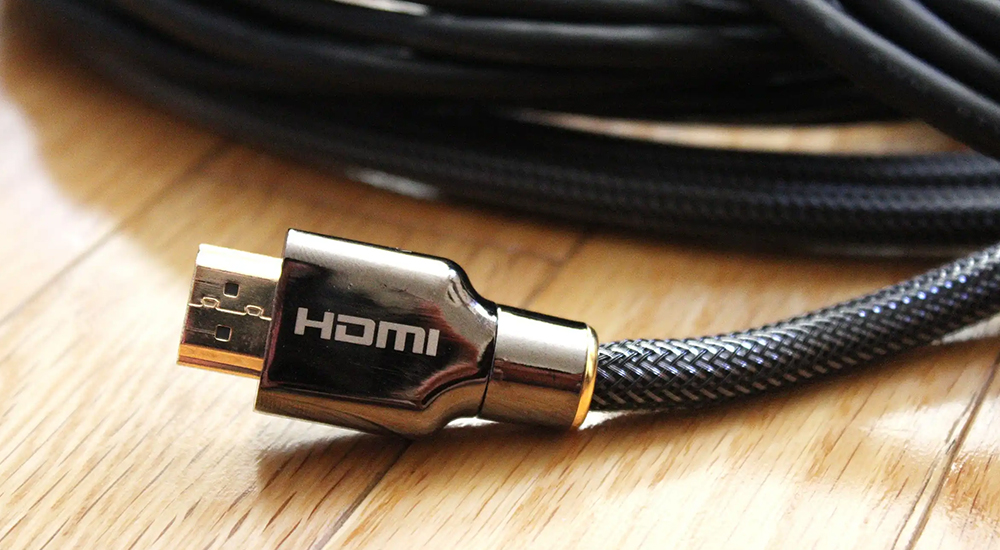 HDCP 2.2 and HDMI 2.0
When you read about 4K TVs, you'll often see references to both HDCP 2.2 and HDMI 2.0, which can be a little confusing. HDMI 2.0 is also required for TVs and components to be able to pass 4K video.
The big difference is that HDMI 2.0 is backward-compatible with previous HDMI versions, while HDCP 2.2 is not backward-compatible when it comes to 4K video. That means you can connect older sources, like a regular Blu-ray player or cable box to a new 4K TV and enjoy an HD picture. But if a 4K TV senses a 4K video source, it's going to look for the HDCP authentication in order to complete the digital handshake. If it doesn't see it, no 4K picture.
Tips to Help You Avoid Nasty Surprises
HDCP 2.2 is all about protecting 4K Ultra HD content. If you're perfectly happy with the 1080p picture you're getting from your current HDTV and Blu-ray player, and have no plans to upgrade to 4K, there's no reason to be concerned about HDCP 2.2 right now.
Play it Safe With Name Brands
If you are shopping for a 4K TV, you should definitely look for HDCP 2.2 compatibility. Nearly all name-brand 4K TVs have at least one HDMI input that's compatible with HDCP 2.2. On the other hand, some non-name-brand 4K TVs carried by Wal-Mart and warehouse clubs do not support HDCP 2.2.
If you plan to complement your new 4K TV by also upgrading your A/V receiver or sound bar, you'll want to check to see if their inputs/outputs are HDMI 2.0 and HDCP 2.2 enabled as well. One clever workaround is to choose a 4K video source with dual HDMI outputs, which makes it possible for the video signal to bypass the receiver.
The transition to Ultra High Definition will certainly frustrate some early adopters who, at some point, won't be able to watch some types of 4K content on their non-HDCP-2.2-capable TVs. But overall, the widespread adoption of HDCP 2.2 will help the entire 4K ecosystem thrive by making Hollywood studios and other content providers feel confident about making more premium 4K material available.
Livewire As Your Technology Partner
Some of the areas we serve include:
| | | | | |
| --- | --- | --- | --- | --- |
| Richmond | Henrico | Short Pump | New Kent | Spotsylvania |
| Chesterfield | Ashland | Tuckahoe | Williamsburg | Thornburg |
| Midlothian | Glen Allen | Petersburg | Hopewell | Caroline |
| Powhatan | Atlee | Colonial Heights | Goochland | Fredericksburg |
| Mechanicsville | Hanover | Charles City | Charlottesville | Cumberland |
Livewire serves customers all throughout Central Virginia. If you don't see your city or town listed here, please contact us to find out if we can accommodate your needs.
This article was originally posted by Steve Kindig for Crutchfield.