Richmond Alarm Company is now Johnson Controls Security Solutions.
The global security provider, whose U.S. offices are located in Glendale, Wisconsin, acquired the local company in January. In the process, they've also made several decisions that could have an impact on your home security service.
What's Going On?
Sources from Richmond Alarm Company have confirmed that Johnson Controls will not take on any new home security clients in the Central Virginia market. Instead, they will be scaling back their home security offerings and shifting their focus to the commercial space.
What Does This Mean For Me?
Well, we've got good news! If you are a current Richmond Alarm customer, Johnson Controls will continue to maintain existing residential accounts. However, they have no present plan to provide alternative service offerings or upgrade opportunities to these accounts in the future.
So if you're an existing Richmond Alarm customer who is happy with your system and sees no need to change or upgrade your service in the near future – you're good to go! Still, we would still recommend that you conduct a security health check to ensure your system is up-to-date and your home is secure.
If you're an existing Richmond Alarm customer who is nearing the end of your agreement or looking to make changes to your plan – well there's still good news! Livewire is here to help, and there's a chance we can take over or even upgrade your security system monitoring at no charge!*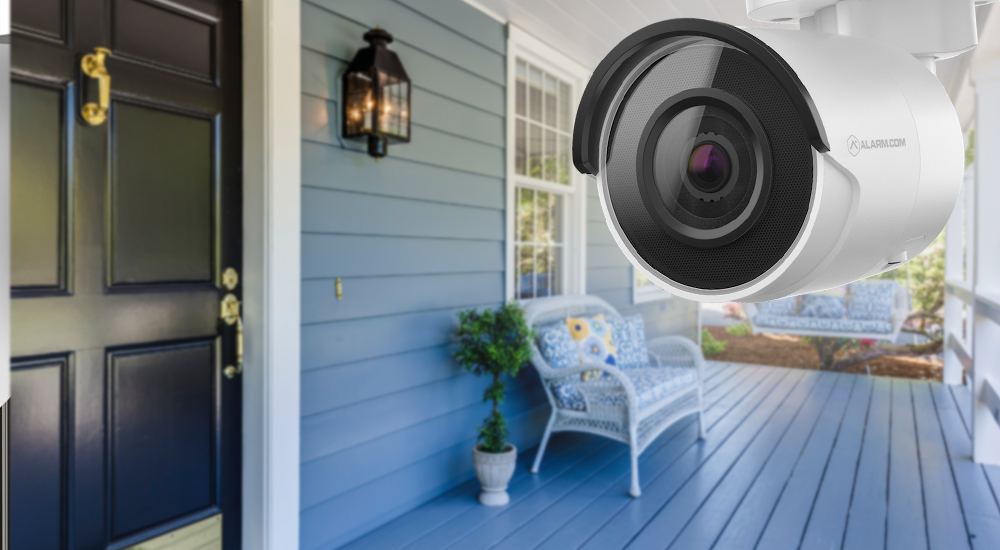 What Are My Options?
If you fall into that second category, we're here to help. Book an appointment with us today, and our sales team will work with you on a solution that fits your needs. We understand how important your home's safety is to you and your family, so please do your research! Here's a list of some companies to consider switching your service to:
Livewire
At Livewire, we provide smart security systems that keep you up-to-date and your home secure. Access what's going on inside and around your home when you're away. Stay notified of any fire, water, or carbon monoxide presence. Whatever your needs, Livewire keeps you in control and connected with a state-of-the-art home security system.
Plus, as a certified Alarm.com dealer, there's the possibility we can take over your existing system for little to no charge.*
Vector Security
Headquartered in Pittsburgh, Vector Security has a Richmond office that provides security and automation solutions within a 100-mile radius from RVA. The branch supports a number of organizations including the American Cancer Society, the Central Virginia Food Bank, and more.
Richmond Security
Founded in 1976 as Richmond Lock & Key, Richmond Security serves the mid-Atlantic's commercial and residential security needs through locksmith services and mechanical locks, access control, video surveillance, depository safes, and alarm and monitoring systems.
Johns Brothers Security
Johns Brothers Security provides Richmond customers with home security services. They provide the installation of keyless security systems, high-definition cameras, and fire detection equipment such as smoke alarms to alert homeowners of a possible fire.
What Are The Next Steps?
First, check with your provider and make sure you're not at risk of losing your service. If it's time to explore other options, take some time and research what's available. At Livewire, our security solutions allow you to customize a home security strategy that meets your needs. With over 20 years of expertise in the Richmond community, we hope you consider reaching out.
*Eligibility could require a 5 year service agreement
For Further Reading:
[one-half-first]
[/one-half-first]
[one-half]
[/one-half]